D&J Audio provides professional mobile DJ, Public Address System and Karaoke services for hire in Kampala. Our mobile sound system is scalable and will suit any size of event anywhere in the country.
You can count on us for your Wedding,Giveaway, Gusaba, Kwanjula, Kasiki, Kuhingira, House party, Birthday Party, Beach party , Team Building , End of Year party and Corporate events .
We are very passionate about quality and guarantee crystal clear sound and professional service at the best rates in Uganda.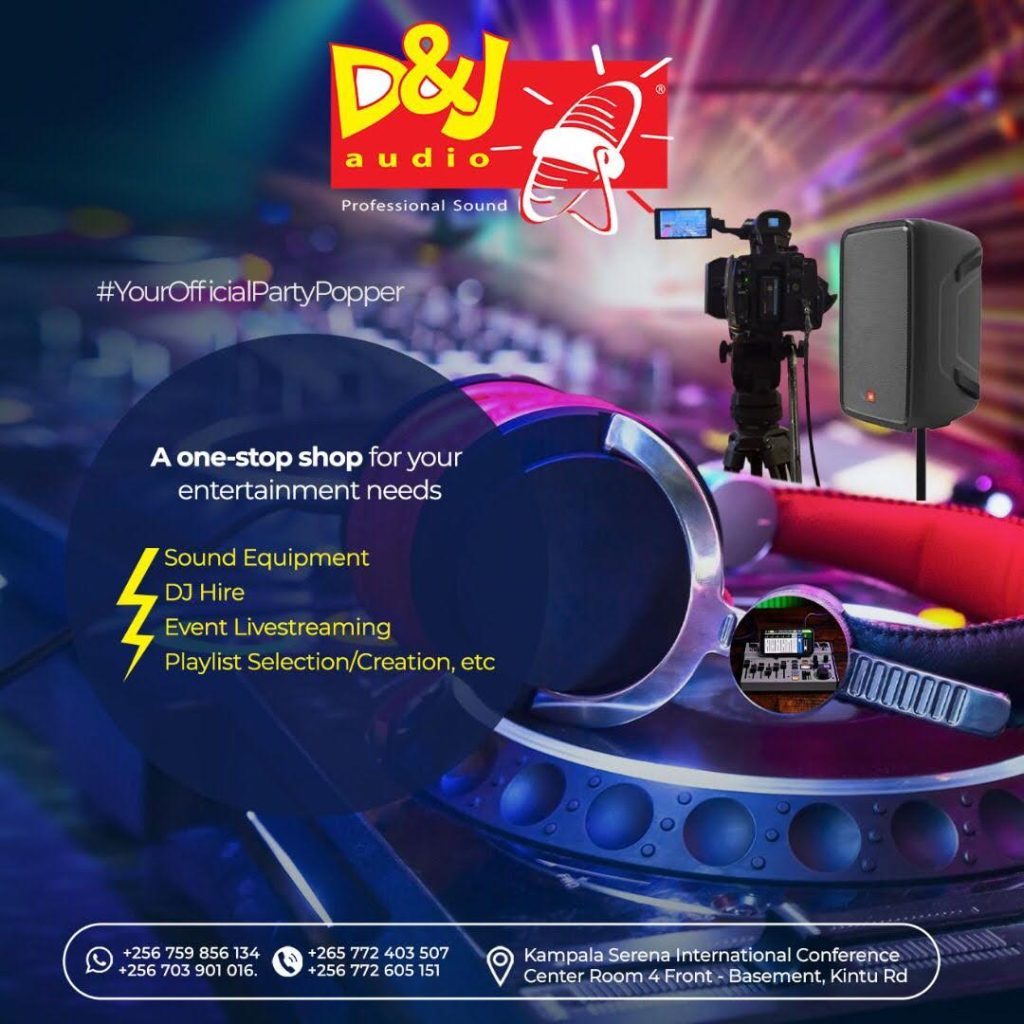 This site will help you get a sense who we are, our unbeatable offering and commitment to giving you maximum value for your money.
If you are in a rush and want to get down to business right away reach out now:
Social media: Twitter, Instagram, Facebook @dnjaudio
Email: dlt@dnjaudio.com | jnt@dnjaudio.com
Call, SMS or WhatsApp +256772403507 | +2560703077559|+256772605151.
We are always happy to service all of your specific requirements.