D&J Audio is a trade name of D&J Ventures Ltd – a limited company registered in Uganda under the Companies Act.
What started as a hobby is now a fully fledged family business run by David and Jennipher Tumwesigye- a couple deeply passionate about music.
Since our first event in June 2004,we have curated over 5TB of both timeless and brand new hit music and HD music videos in our library; and we can guarantee that you will find a selection to fit your unique musical taste.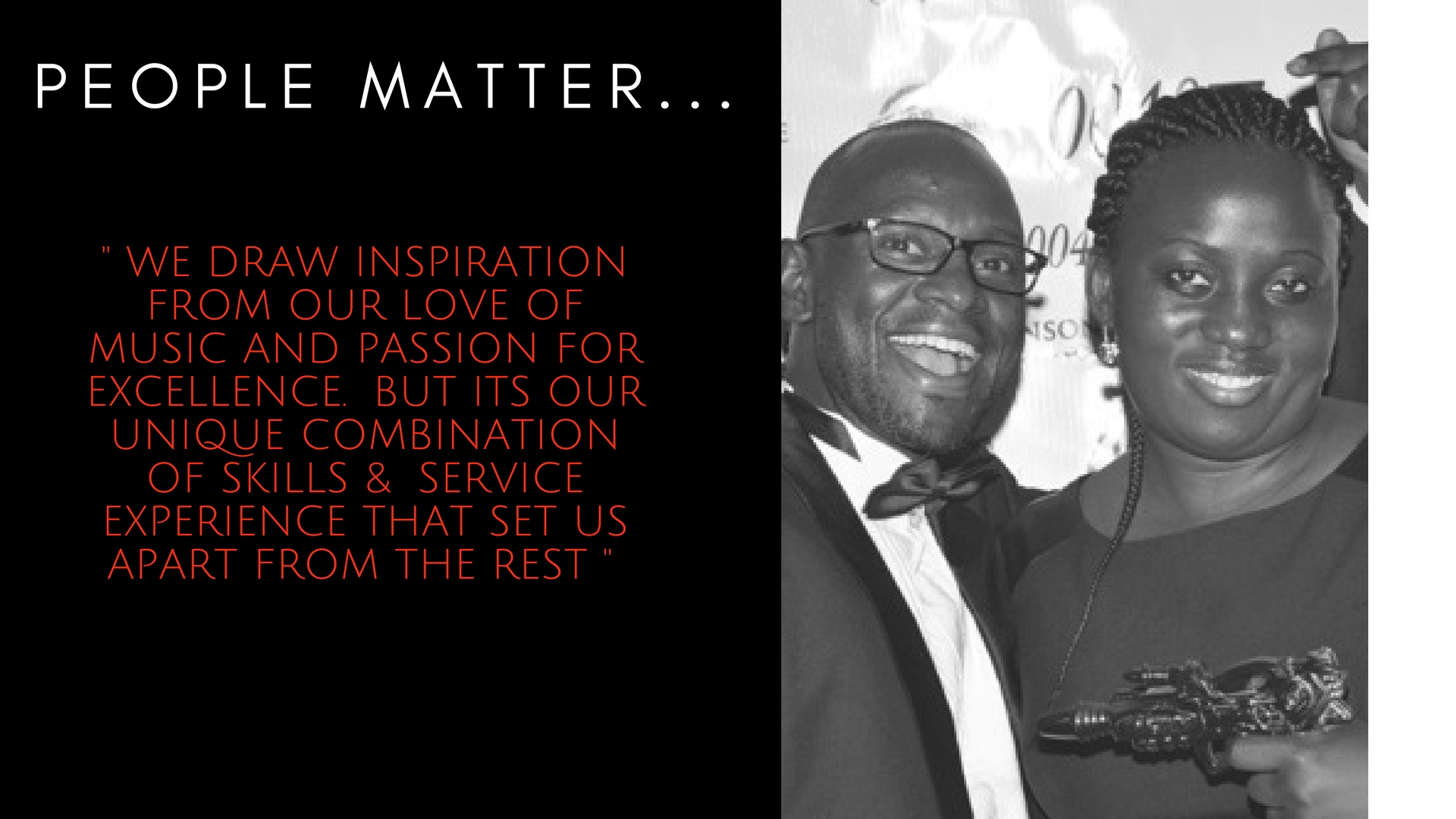 For karaoke lovers, we have a Digital Karaoke System with connection to an unlimited number of karaoke songs online. Be sure to find and sing your favorite song within seconds.
We believe in quality and deliver a crystal clear sound signal every time. We use high quality professional DJ equipment manufactured by the leading brands including Pioneer, Rane, Numark, Electrovoice, Yamaha, QSC, Mackie, Dynacord, Shure, dbx, Behringer… You get the drift. We deliver quality from the core.
There's one more thing! Our dance party selection will give you back your youth.
Building on our experience in entertainment and the technical evolution in the Professional Audio and Video industry, we have expanded the range of services at D&J Audio to include Professional Audio Visual (pro AV) installation and support. Since June 2015, we have stepped up our investments in building capabilities in design, management and installation of home and commercial technology and automation including Home Cinema and multi-room Audio & Visual Systems, Smart Displays, Digital Signage, Video Walls, Interactive White Board, Projection and Conferencing Systems.