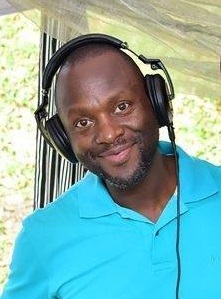 DLT also known as DJ Lambert is one of Kampala's sought after wedding and corporate party mobile DJs. His music style is influenced by exposure to diverse intecultural experiences through travel and music collection.
DLT started playing at student house parties in the Netherlands city of Maastricht in 2001. His work travel and passion for music landed him a slot as weekend DJ at Liquid -a bubbly tech community hangout in the Ghanaian city of Accra in the early 2000s.
In 2004, DLT set up his own mobile DJ company-D&J Audio building a strong reputation for quality and professionalism in an industry littered with mediocrity.
An economist by day, DLT now lives in Kampala and plays at private parties, weddings and corporate events. Although he professes undying love for house music , DLT will bring the house down with energetic mixes of Dancehall , Oldskool, Hiphop, Salsa, Zouk or Afrobeat in true spirit of Uganda's versatile musical taste.
Checkout DLT's mixtapes on Soundcloud